My last blog entry was a little wordy and very boring. I have another observation about a completely different topic. I think this one is far more amusing that the health care debate. Let's talk about guys who tell other guys to suck their dick as a means to insult them.
Since when is it okay for a dude to ask another dude for sucky sucky? Even in the context of emasculating somebody you're still making a request of a man that a straight man never would.
The fact that men state it so plainly has me wondering about men that say this to other men. I've never said such a thing to another man because I immediately think, "Why am I about to ask this man to fellate me? Is that what I really want him to do?"
I think it was originally a statement for the other party to perform oral sex on another man in a private setting where the gentleman making the request doesn't have to see it occurring. It has become a request to not only be present for the oral stimulation but to be the receiving party as well. This likely took place in either a prison or at a frat party both of which usually see their fair share of homoerotic activity.
This...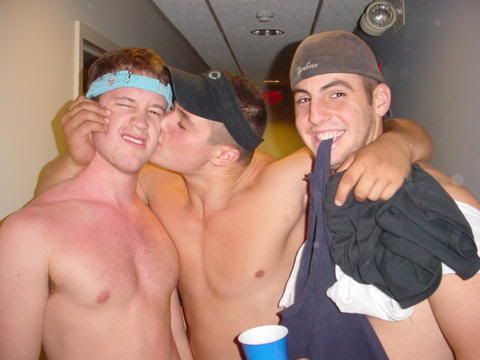 ...is pretty much the same thing as this.
I know that a great deal of men lack the ability to hold their beverage or are simply angered to the point of seeking out men they assume/hope are gay for the purpose of pointing out that they know they are gay and that they have a vested interest in kicking their posterior. We can only assume that by "kicking" they actually mean "make sweet love to."
I'd honestly never get all up in some dude's grill because I might be welcoming a kiss from a sexually confused meat head all hopped on steroids. I'd probably just yell at them rather than hint at what could be construed as having feelings for them. I don't want to send the wrong message. I'm happily married and I'd hate to lead them on.
This is a perfectly acceptable form of intimidation.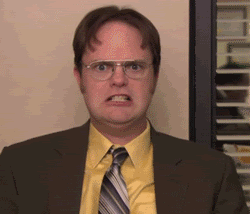 For all you dudes out there, think long and hard (but not about dicks unless that's your thing) before telling another guy to suck your dick. You may be indirectly telling him you think he's gay but you're also indirectly telling him that YOU'RE gay. Not that there's anything wrong with that.